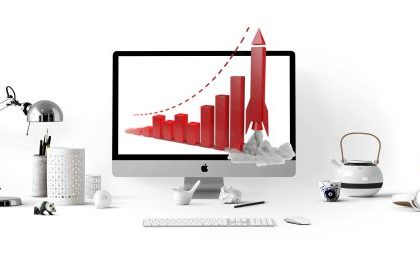 Conversion Rate Optimization is, basically, the science behind optimizing the conversion rate of a specific online project.
The fact is the following: take any online project you want and optimize it as long or as good as you want. Make it perfect! Get to the 1st Google Page and go with it to the client. You know what would be the client's question?
Right: "But nobody calls or asks for my services or products!"
That moment you'll realize your SEO efforts are zero without Conversion Rate Optimization efforts.
Conversion Rate Optimization makes an online project sell better and this is all that matters for a client.
Clients do not care if they get on the first page or the second, except for the first days when they can boast with that, until they find out nobody knocks on their door, might they be the first website in SERPs for a profitable keyword. This is why CRO is equally important for clients as SEO is.
A good CRO guarantees you the following:
more users
more sales
better SERPs
improved engagement
satisfied customers
CRO BRINGS YOU MORE USERS
Conversion Rate Optimization brings you more users even if it is not its core purpose. Even though, CRO will optimize pages for conversions and Google algorithm sees that. The consequence is that Google will put your page in front of the others, because your page will look more appealing to the users landing on it, as more of them will get to the contact page or will make a conversion.
CRO BRINGS YOU MORE SALES
Conversion Rate Optimization is basically the science behind optimizing for conversions and if you succeed in doing so, you also succeed in getting your customers more sales, regardless of the products or services they sale. More conversions bring more leads and more sales, it's as simple as that!
CRO BRINGS YOU BETTER SERPS
More conversions tells Google you're a quality website where users find what they look for. If so, you'll see how you'll gradually reach better SERPs.
CRO IMPROVES ENGAGEMENT
If optimizing for conversions, one also optimizes for better engagement and your website will attract more people who will accomplish more actions on it. Moreover, your bounce rate will drastically drop and, again, Google algorithm will measure it for sure, improving your SERPs rankings.
CRO BRINGS YOU SATISFIED CUSTOMERS
Better conversions bring more customers and after that it will depend only on the quality of your services for making them feel satisfied. But we're pretty sure each customer will be satisfied if offered good services or products and helpful support.
This is a summary. Read the full article HERE.