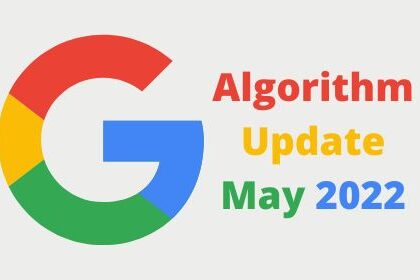 Google had released a significant update to its core algorithm. Google has confirmed the May 2022 core update. It includes an updated core algorithm.
What is the impact of the May Algorithm Update on online businesses?
There is not yet any information on the impact of this update on businesses. The primary updates are designed to improve search results' relevance to users. The update is now available, but it will take several weeks to fully roll out. You still have two weeks to notice the changes, according to our experience.
Danny Sullivan (Google's Public Liaison For Search) notes that site performance changes in search results can be expected.
Core updates are improvements we make to Search in general and to keep up with the changing nature of the web. Although nothing in a core upgrade is specific to any site, it may make a difference to the performance of sites.
Google often refers to the 2019 guidance when a major update is made. Some webmasters follow these lines, while others wait to see what happens and adjust the website's optimization.
Your trusted SEO agency will minimize the impact of any kind.
How do you minimize the impacts of the latest Google Algorithm Update in May 2022?
We would only offer one piece of advice for all concerned about this major update: Check your website now! It is still possible to fix it as the algorithm can take two weeks to complete.
Check your mobile-friendliness. You can do it here.
Check your backlink profile. You can now remove low-quality backlinks that you created or those of your competitors to attack your authority using the Google Disavow Tool in the Google Search Console.
Check your Page Experience. It can be found in your Google Search Console.
Google General Recommendation – Each Core Update
Google recommends the following core updates:
You can expect to see visible results, such as an increase or decrease in search ranking.
Core updates are not targeted at anything specific, hence the term "broad". They are instead intended to improve Google's overall systems.
Rankings pages are not penalized. Instead, they are reassessed against other web content since the last update.
It is best to provide the best content possible to manage the impact of the core algorithm update.
Major core updates are released every few months. Sites might not be able to recover after an update until the next one is available.
Improvements do not guarantee recoveries. Failing to make improvements almost guarantees that there will be no recovery.