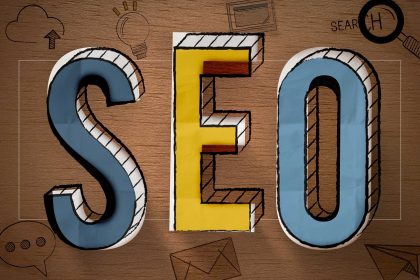 While looking for professional SEO (Search Engine Optimization) services, a client has to know, first of all, what professional SEO means.
SEO stands for Search Engine Optimization and, as we explain on our SEO service page, it is, basically, the science behind ranking a certain page or a certain post as high as possible on Google's pages or any other given search engine's pages (Bing, Yahoo, Yandex, and so on).
Search Engine Optimization helps companies or individuals (the latest in case of blogs or personal websites) to rank higher on search engines. You go to an SEO professional agency to ask the SEO specialists to help your pages rank higher on search engines by optimizing your content.
The position of a certain page on Google or any other search engine is named SERP (Search Engine Ranking Position) and it is basically a number which gives you the position of that page on the search engine you optimized for. For example, if your SERP is 7, it means your page ranks on the first page of Google, while if your SERP is 23, it means your page ranks on the 3rd page, because search engines display online content in batches of ten.
WHAT DOES SEO OPTIMIZATION IMPLY?
Many SEO gurus out there don't use this term, SEO optimization, because SEO means already Search Engine Optimization, but we use it just for everybody better understand the mechanism behind this sort of optimization.
SEO optimization is arguably one of the trickiest and most complicated optimizations of any kind.
Why?
Simple – while you can optimize your performances in any other industry, by taking care of no more than 5-6 key aspects, while optimizing in the SEO industry one has to take into account 25-30 key aspects and more than 100 general ones!
WHAT DOES PROFESSIONAL SEARCH ENGINE OPTIMIZATION MEAN?
Basically, a professional SEO specialist will be able, after a certain time and plenty efforts, to bring your content on Google's top pages, but professional SEO doesn't stop at that point – as a professional, you have to cover the lead generation process as well and, in our opinion, this is the most complicated part of them all.
Our clients only care about their clients.
This is the truth behind SEO & Digital Marketing industry and, the quicker you learn it, the better off you'll be in this industry.
This is a summary. Read the full article HERE.